We're very proud to say our wines appear on a diverse range of wine lists, and we thought we would let you know where some of them are!

Breakfast Creek Hotel, Brisbane
Built in 1889, the Breakfast Creek Hotel has an unrivalled reputation for its steaks and part of the 'Brekky Creek experience' is to line up and select your own superbly tender, aged fillet from the chilled cabinet and have it char grilled in an open kitchen in front of you. What better home for our big, fruity 2010 Seize the Day Barossa Shiraz? Drinking perfectly with 2 years in barrel and 3 years of bottle age, our 2010 Shiraz can be ordered online here >>>
Fino Seppeltsfield, Barossa Valley
Our 2010 Seize the Day Shiraz Cabernet blend is proving to be a hit on the wine list at Fino Seppeltsfield. Voted in August 2015 as 'Best New Regional Restaurant' in the 2015 SA Restaurant & Catering Awards, Fino also picked up Gourmet Traveller "Best New Wine list" with the following descriptor:
"The Seppeltsfield bottling hall is once more clinking – this time it's the scintillating bottles off the Fino wine list. Fortifieds stand centre stage but they're ably support by carefully chosen list of local heroes and emerging winegrowers. Wines from around Australia and the wide world of wine ably support this celebration of the Barossa's best." Needless to say we're stoked to have the Shiraz Cab on their wine list! Order our Shiraz Cab online here >>>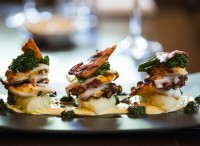 1918 Bistro & Grill, Barossa Valley
A Barossa perennial, 1918 Bistro & Grill has new owners and remains a favourite of Barossa locals as well as visitors from interstate and around the globe.
Their wine list proudly reflects the best of the Barossa and our Seize the Day Shiraz Cabernet matches the menu of modern Australian tastes and flavours that are borrowed from Asia and the Middle East. Order our Shiraz Cab online here >>>
Belgian Beer Café, Adelaide CBD
The Belgian Beer Café 'Oostende' is an embassy of the Belgian Beer, café & eating culture, which opened its doors in 2002. It offers a truly 'one off' experience for Adelaide. Located in Ebenezer Place (just off Rundle Street) the Belgian Beer Café creates a refuge after a hectic working day or adds the finishing touch to the end of a pleasant one. Just the time to enjoy a Seize the Day Shiraz… Order online here >>>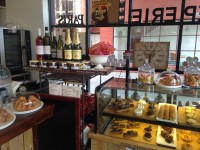 Le Carpe Diem, Grenfell Street, Adelaide CBD
What a match? Of course Seize the Day was meant to be at this gorgeous creperie. They specialise in crepes amongst other French delicacies, ranging from the deliciously sweet variety of sugars, syrups, creams and chocolate types (including nutella!) to savoury with a selection of flavoursome combinations including a selection of cheese and nuts mixed in with additional ingredients. The best part is the dough in all their savoury crepes contain no sugar, egg or milk plus the Buckwheat flour is gluten free! Here you'll find our Seize the Day Rosé and Shiraz!  Le Carpe Diem     Order online here >>>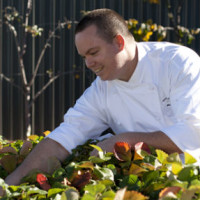 Appellation, Marananga, Barossa Valley
Appellation's website states: "With over 500 listings Appellation's wine list has something for everyone; local, Australian and international wines, Barossa icons as well as those hidden gems you never knew existed". The latter probably refers to us! Included on that list is our Fortified Cabernet Sauvignon. Luscious and more-ish, we only made one 300litre barrel of this unique wine and we know it's something special to be considered a "fit" for this wine list!
"Appellation skillfully treads the fine line between regional focus and a greater world view and has set the benchmark by which all other wine region lists can be judged." Nick Ryan – Gourmet Traveller Wine Magazine. Appellation restaurant      Order online here >>>